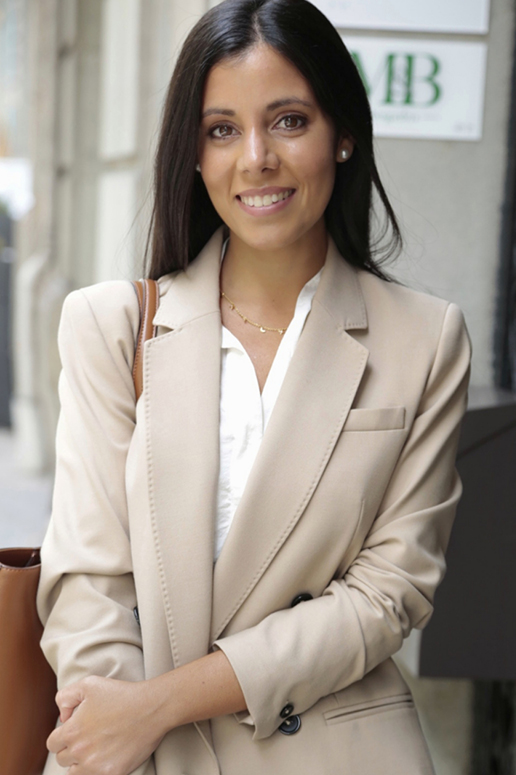 Blanca Ramírez Belloch
Associate
---
Admitted to the Barcelona Bar (2021)
After receiving a bilingual French education at the Lycée Français de Valence, she graduated in 2015 in Law at the University of Valencia.
She completed internships at the "Tribunal Superior de Justicia de la Comunidad Valenciana" and then at the multidisciplinary business law firm ECIJA in Spain.
She joined M&B Attorneys in September 2021. She works mainly in business law and procedural law.
Speaker in several conferences, such as the "Jornada Miscelánea Europea" or the "Jornada sobre el Bicentenario de la Constitución Española de 1812".
Education:
Master's Degree in Corporate Legal Consultancy (Fundación de Estudios Bursátiles y Financieros).
Master's Degree in Law and Legal Practice (International University of Valencia).
Preparation for public examinations for the judiciary and the Public Prosecutor's Office in Spain.
Degree in Law (University of Valencia)
Publications:
In 2015 she co-authored the book "Derecho de Familia y Sucesiones: una visión desde la enseñanza universitaria" in collaboration with the University of Valencia.
Languages:  Spanish, French, English